Father Michael de Stoop
RECTOR
Father Michael de Stoop was born in Eastwood, a son of six children.  He himself is a graduate of the Seminary of the Good Shepherd where he commenced his priestly formation when it opened for the first time in 1996 (his first 2 years were in St Patrick's College, Manly).  From the seminary he was appointed to St Charles Borromeo Parish, Ryde to prepare for his ordination to the Diaconate.  He was ordained a deacon on 4 August 2000. He was then ordained to the Priesthood on 8 June 2001 and took up his first appointment at All Saints' Parish, Liverpool on 17 June 2001.  Fr Michael was then Assistant to the Dean at St Mary's Cathedral, Sydney (2003 to 2009). During that time he was Cardinal Pell's Master of Ceremonies, Director of Vocations, chaplain for Catholic Youth Services, and the NSW Chaplain for the Knights of the Southern Cross.  He then served as the Parish Priest of St Benedict's Parish, Broadway from 1 March 2009 to 31 May 2015.  On 1 October 2015, Fr Michael was appointed Parish Priest of Our Lady of the Rosary Parish, Fairfield.  During this time, he was also appointed as the Dean of the Archdiocese of Sydney's South West Deanery.  Additionally, he was appointed as the Director of the Permanent Diaconate Directorate.  On 13 October 2020, Fr Michael was appointed Rector of the Seminary of the Good Shepherd on 1 January 2021.
In 2013, Cardinal Pell appointed him to study at the Institute for Priestly Formation and Creighton University, Omaha, Nebraska, the USA during Summer Intensives where he completed a Masters of Christian Spirituality and a Graduate Certificate in Spiritual Direction and Directed Retreats in 2016.  Then, from 2017 to 2018, he completed a Graduate Certificate in Pastoral Supervision at Saint Meinrad Seminary and School of Theology, Saint Meinrad, Indiana, USA.
Sr Susanna Edmunds
DEAN OF STUDIES
Sr. Susanna grew up in Broken Bay diocese as the oldest of five siblings. She studied Biomedical Engineering at the University of Sydney, while also discerning God's call to religious life. In 2010, she joined the Dominican Sisters of St. Cecilia. For five years, she lived at the community's Motherhouse in Nashville, Tennessee, completing a Bachelor of Education (Secondary) and studies in philosophy and theology. She taught high school religion in several states before being sent back to Australia in 2018.
In addition to her work at the Seminary, Sr Susanna is involved in university chaplaincy, high school education, adult faith formation and vocation ministry. She is currently completing a Masters thesis in Biblical Theology.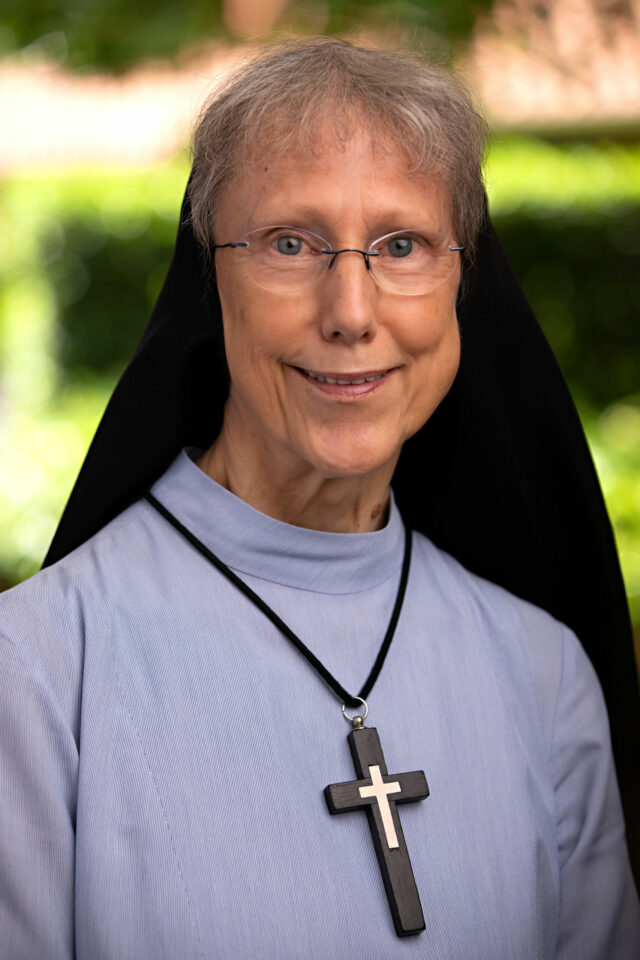 Sr. Lydia Allen RSM, Ph.D., M.A.
HUMAN FORMATION
Sr. Lydia Allen RSM, Ph.D. (Psychology), M.A. (Religious Studies), is Director of Human Formation and has practiced clinical psychology with adults, including priests and Religious, and with children in private practice settings in the USA and Germany.
She has been a consultant at the Congregation for Catholic Education at the Vatican in Rome, Italy.
Sister Allen has taught Transactional Analysis in workshops throughout Europe, in the US and Israel.
Sister Lydia Allen is also a  Safeguarding Officer of the Seminary.
Fr John Armstrong
SPIRITUAL DIRECTOR
Fr. John Armstrong was ordained a priest in 1990 for the Archdiocese of Canberra and Goulburn. He has served as Parish Priest in Central Canberra from 1994-2000, Administrator of St Christopher's Cathedral from 2001-2005, Parish Priest of South Tuggeranong Parish from 2005-2014, Parish Priest of Batemans Bay Parish from 2014-2017 and Administrator of Moruya Parish from 2015-2017. He also served as the Director of Clergy Life and Ministry from 2001-2011 and has served on the Council of Priests from 1996-2017 and as a Diocesan Consultor from 2001-2017. He has experience in working for the NSW/ACT Marriage Tribunal as an Advocate. He was appointed as Spiritual Director for the Seminary of the Good Shepherd in October 2017.
Fr. John has also completed a Doctorate Degree in Demography from the ANU in 2001 and a Doctorate in Practical Ministry from ACU in 2012. He completed a Masters of Arts from ACU on Spiritual Direction in 2004, a Certificate in Spiritual Direction from CenterQuest in Los Angeles in 2017 and most recently a Certificate of Spiritual Direction/ Directed Retreats at Creighton University, Omaha in 2020. He has undertaken supervision in leading the Spiritual Exercises at Campion College of Ignatian Spirituality in Kew in 2015.  He is a member of Companions Australia and Conference of Spiritual Directors. He also serves as Spiritual Advisor to the National Secretariat of the Cursillo Movement and is Spiritual Advisor to the Australia Pacific Secretariat of the Cursillo Movement from 2018-2022.